ADVON CORPORATION is a service-disabled, veteran-owned small business (SDVOSB) construction firm headquartered in Tallahassee, Florida. We have extensive experience with government contracts for horizontal and vertical construction. Our construction expertise encompasses commercial, institutional, industrial, heavy and civil engineering, marine construction, educational, athletic, research, aerospace, and healthcare facilities. Our high caliber construction team delivers projects on time, on budget, and with zero incidents. ADVON is an expanding organization with projects completed from Florida to Washington state.
ADVON CORPORATION understands the need and convenience of the design-bid-build, best value, and design-build methods, and strives to be one of the most efficient companies in the industry.
Let's start a conversation on how we can best help to complete your project on time and within budget while meeting and exceeding your expectations.
Ready to get your next project underway?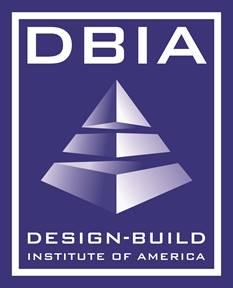 A design-build approach is rapidly becoming the preferred option when it comes to construction needs. The main benefits of this contemporary process include convenience and flexibility for the owner. ADVON Customers have a single contract and point of contact throughout the entire lifecycle of a project. You benefit from simplified project management, making it much easier for you to stay within your target budget and schedule. Here you're able to maximize profitability via accurate budgeting capabilities alongside top-notch customer service.
ADVON provides exceptional value while ensuring you stay within your desired parameters. You can take control of the direction of your build by dealing with only one point of contact throughout all aspects of your build. This flexibility allows you to dictate project specifics and make adjustments without interrupting your ongoing project. Customize designs, give feedback, or request changes quickly with a single call to a single professional on our team. 
A superior option for project delivery, design-build streamlines your project to reduce cost while eliminating any potential scheduling conflicts or delays. Careful planning, scoping, estimates, and risk assessments go into every project to ensure we fulfill your vision. Experts in their fields, we keep the entire project process smooth for clients.
A comprehensive approach to construction management:
Cut costs, save time, and improve quality with a strong partner in the field. 
Our fully integrated design-build capabilities are perfectly suited for projects of all shapes and sizes. With decades of experience, the ADVON team controls your project throughout its duration for punctual, quality, value-driven completion. An extended network of collaborative partnerships enables us to apply extensive abilities to a range of unique projects. We utilize innovative, economic solutions in each build to provide an exceptional construction service for our clients. Rest assured your site is in good hands as architects to engineers work side-by-side to create an exemplary finished product. Take control over your project scope with trust in our brand of quality, value, and efficiency. 
ADVON strives to design and apply the optimum solutions to meet your demands. We work without fail to meet all relevant industry regulations and standards. Our expertise allows every design to not only meet but exceed your expectations. ADVON corporation works in close coordination with User Groups and occupants to ensure there is minimal disruption of mission critical operations during renovations of occupied facilities.
We know that a building project can be costly; there is no reason to make it more expensive than it needs to be when there is a more economical option. Of the many advantages a design-build approach to construction provides, value tops the list. Thanks to careful, accurate planning and scheduling, you will save time and money on every build ADVON is behind. Collaborate with ADVON for your next design-build project for the best value at the highest quality.
No job is too big or small for a team with an extensive range of top construction capabilities. Here a dedicated network of skilled contractors, architects, engineers, and designers, ensures a quality job is done safely, on time, and at a fraction of the cost charged by other contractors. Stringent scheduling and estimations ensure you know the costs associated with your project from the initial planning stage so there are no surprises during the build.
ADVON are experts at completing each project successfully, on schedule and within budget. Our design-build capabilities set us miles ahead of other options on the market thanks to one highly efficient model. Adhering to our strict scheduling and budgeting throughout each project helps us reach completion efficiently with results that speak for themselves. We have great confidence in our expert team of contractors who are dedicated to turning your dreams into a reality.
Design-Bid-Build Capabilities
Design Bid Build is an interchangeable term for the popular general contracting project delivery method. Commonly chosen by project managers due to its efficiency, the method is a popular option for a variety of small to large developments. The process involves the full completion of one project phase before progression to the next stage. This helps avoid the overlap of project phases. The method is simple, yet effective making it a favorite among both construction professionals and clients alike.
During a design-bid-build project, an architect is hired separately and under an independent. The architect will then typically present their construction documents, either publicly or directly, to a select group of contractors who can then bid on the project to reflect their estimate. Costs can then be totaled inclusive of the general contractor's fee alongside all other trades involved in the project. 
At ADVON, we are seasoned professionals design-bid-build project delivery. The majority of our government contracts are secured via this competitive method. Our value and safety-driven approach to construction projects give us a strong advantage over our competitors. Design-bid-build is a suitable method for a range of project types, particularly for those on a strict budget. This is because the client is always in control of the direction of the project and can communicate openly with our team at all stages of project completion.