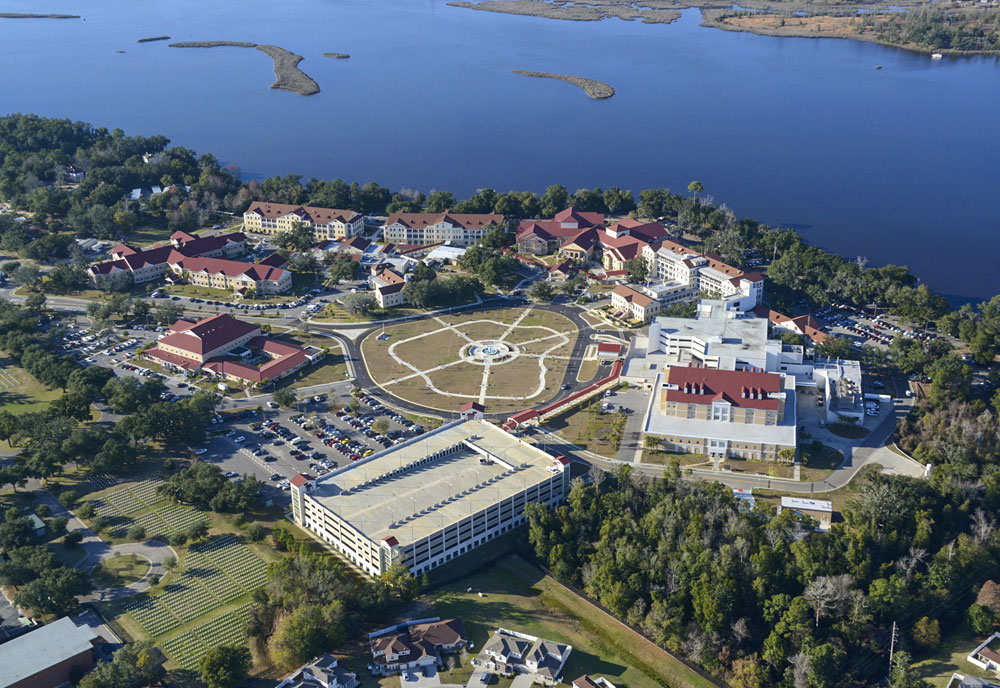 Gulf Coast Veterans Health Care System in Biloxi, MS
Since the 1930s, The Gulf Coast Veterans Health Care System, comprised of the Biloxi VA Medical Center and the Gulfport VA Medical Center, has provided primary and secondary medical, surgical, and long term care services to more than 60,000 veterans along the Alabama and Mississippi gulf coast as well as the Florida panhandle. In addition to the vast array of social, medical, and mental health services offered, the Biloxi VAMC campus has been nominated as one of the top 20 most beautiful hospitals in America.
The Veteran's Administration selected Advon to repair the Water Supply serving the Biloxi VAMC. This project includes installation and replacement of various sizes of water line, fire hydrants, post indicator valves, water valves, backflow preventers, chlorine monitoring equipment, and powering of pumps and valve assemblies as well as other incidental work.