Northside Community Center Construction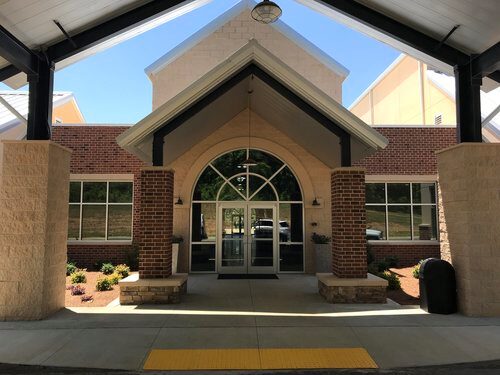 CLIENT: Wildwood Presbyterian Church
Northside Community Center began as the leadership of Wildwood Church began to consider the needs of their surrounding community. The Northside area of Tallahassee continues to see strong growth as new businesses and residential communities move into the area. While the City of Tallahassee operates several community centers and programs, none were located north of I-10. With such a heavily populated area, a Tallahassee Reports article even asked the question, "Where are the Northside Community Centers?" After consulting local agencies and organizations, the idea for the community center was officially born. Rather than just build an expansion for the church to grow into, Wildwood would build a facility with the specific needs of the community in mind. The Northside Community Center is situated on a 60-acre site just off Bannerman Rd and N Meridian Rd, with a new connector road between the two.
The Northside Community Center of Wildwood Presbyterian Church construction project consisted of a new 19,000 sq. ft. facility which included classrooms, a Café, several multipurpose rooms and a gymnasium with locker rooms and restrooms. The Center also features an outdoor pavilion with a concession area and restrooms, soccer and football recreation fields, a playground, a dog park, walking trails, picnic areas and a nine (9) hole disc golf course.
2882 Remington Green Lane
Tallahassee, FL 32308
info@advonconstruction.com
T: (850) 727-7626
F: (850) 807-2529
Advon Corporation prides itself on always doing right even when no one is looking. It is important that all of our clients trust that we will provide service that will always have their interests at heart.
Advon Corporations professional duties take precedence over our personal desires. Our clients must trust that we will always provide consistent service that put their interests first.
Advon Corporation has a sustained passion for continuous improvement and innovation that will always provide for long term accomplishment and performance. Our commitment to this value drives us to continue to listen and improve our services for the ever evolving construction industry.