James H. Quillen VA Medical Center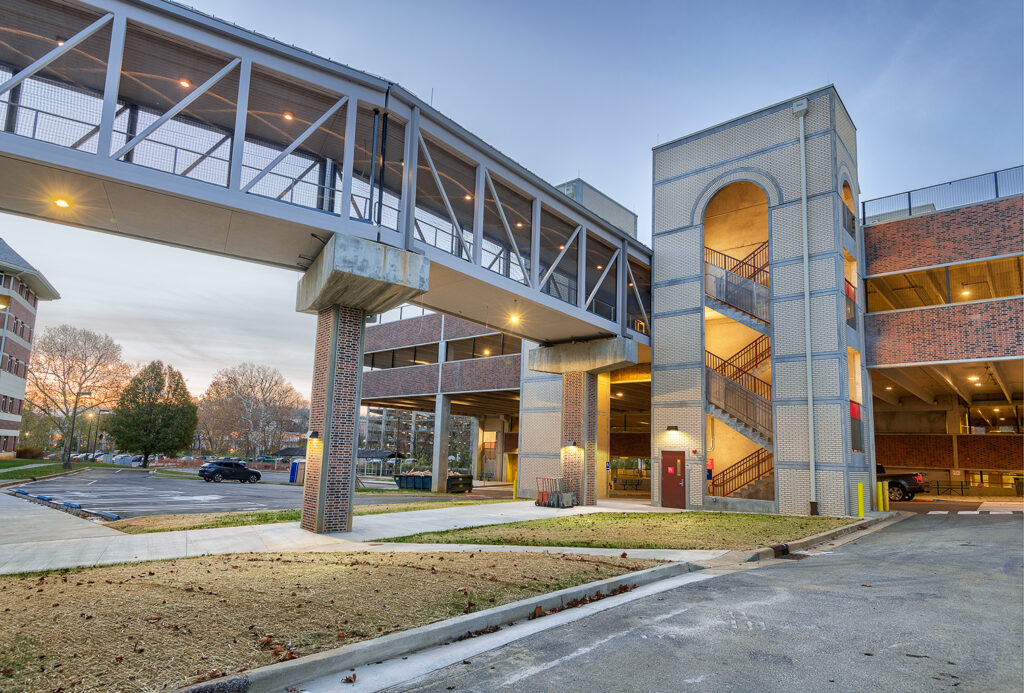 Established in 1903, the James H. Quillen VA Medical Center services over 170,000 Veterans in northeastern Tennessee, western Virginia, and southern Kentucky. The medical center hosts 114 hospital beds, a 120-bed community living center, and a 170-bed domiciliary that offers various treatments and shelter for Veterans who are homeless.
Advon was responsible for expanding the existing garage, constructing a new overhead pedestrian walkway, and building out the courtyard area. Additional levels were added to the existing precast garage to increase availability of parking which was an issue at the facility. The expanded garage is connected to a new overhead walkway which leads to a main hospital building, improving accessibility for staff and patients. Beneath the new overhead walkway, a courtyard area was built out which features radius concrete architecture, new trees and landscaping, as well as storm shelters. This project will greatly improve the experience of patients, staff, and visitors on campus.