Improve Patient Privacy 4A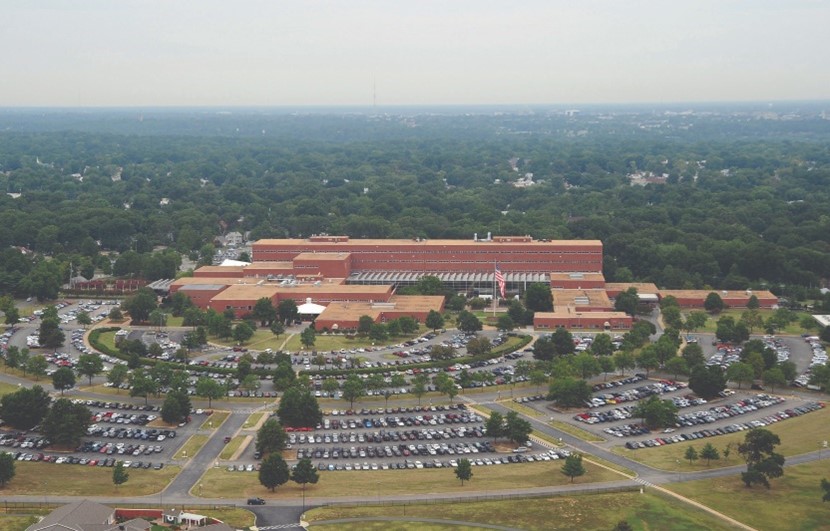 Hunter Holmes McGuire Hospital in Richmond, VA
The Hunter Holmes McGuire Veterans Administration Medical Center was established on the land of Broadrock that was once a horse racing track built soon after the Civil War in Chesterfield County, Virginia. Originally a 1,785-bed hospital and 69 related structures, McGuire General Hospital became a receiving center for wounded soldiers. McGuire offered neurosurgery, for which it became known, brain and spine treatments, and amputations. The facility was the first Veterans Administration hospital to perform heart transplant surgery in the 1970s. Significant expansions and modernizations have grown McGuire in terms of size, systems, and programs. More than 5,000 patients, visitors, employees, and volunteers pass through its doors daily. McGuire's mission remains the care and well-being of those men and women whose bodies and minds require healing after fighting the nation's battles.
Area 4A is an active patient and medical area which also contains an Intensive Care Unit (ICU) ward within Building 500 of the McGuire VA Medical Center.  The Veterans Administration selected ADVON corporation to prepare the area for Hospital Operations. This job includes general construction, asbestos abatement, alterations, plumbing, mechanical, electrical and fire suppression work.
2882 Remington Green Lane
Tallahassee, FL 32308
info@advonconstruction.com
T: (850) 727-7626
F: (850) 807-2529
Advon Corporation prides itself on always doing right even when no one is looking. It is important that all of our clients trust that we will provide service that will always have their interests at heart.
Advon Corporations professional duties take precedence over our personal desires. Our clients must trust that we will always provide consistent service that put their interests first.
Advon Corporation has a sustained passion for continuous improvement and innovation that will always provide for long term accomplishment and performance. Our commitment to this value drives us to continue to listen and improve our services for the ever evolving construction industry.