Fire Protection Mods to the Rotation, Processing and Surge Facility at Kennedy Space Center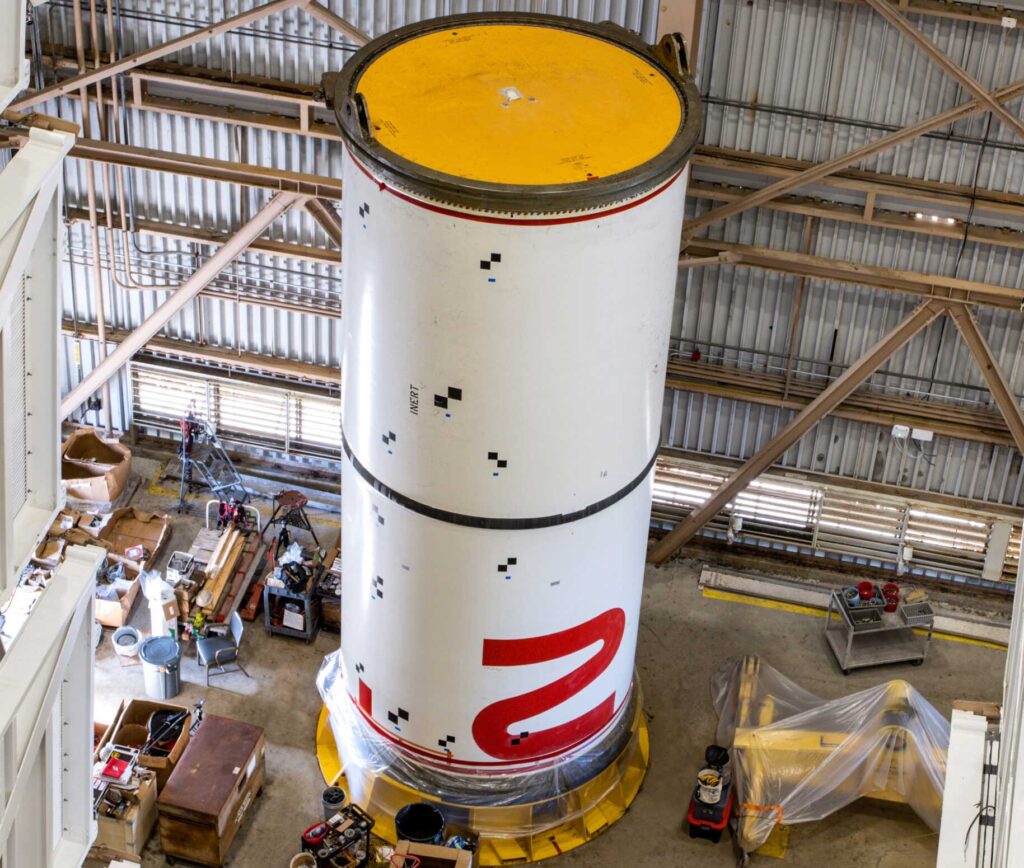 The Rotation, Processing and Surge Facility (RPSF) is located near the Vehicle Assembly Building (VAB) and the mobile launcher park site in the Launch Complex 39 area at KSC.  The facility will receive the solid rocket booster segments for the Space Launch System (SLS) rocket and prepare them to be integrated with other hardware in the VAB prior to launch as part of the agency's Artemis missions to the Moon and on to Mars.  The operations performed in the RPSF are, literally, a single point failure in the process of readying the SLS vehicle for launch.
Constructed in 1984, the RPSF was once used for receiving solid rocket motor segments for the Space Shuttle Program and was recently upgraded to prepare for SLS. The facility is eligible for nomination to the National Register of Historic Places, as determined in a historical survey conducted in 2006 and 2007.
As a result of NASA's Exploration Ground Systems' 2019 acceptance and operational review, upgrades to the fire protection and detection systems were mandated.  In March of 2022, Advon Corporation was selected to perform these updates.
The RPSF is over 90' high, more than 190 feet long and about 90 feet wide.  The large open area, called the high bay, contains several work stands and work platforms to provide access to hardware during processing.  It was the fire detection and protection systems on these work platforms that were deemed unacceptable during the 2019 survey.
Advon will deconstruct the old systems, design and provide new piping, valves and accessories for both deluge and wet pipe systems and new underground utility lines to upgrade the main water source for the system.  In addition, a completely new fire detection systems of sensors, panels and the interconnecting wire and conduit will be provided.  The scope of work will include determining the level of hazardous materials (RCRA heavy metals, asbestos and PCBs) present and mitigating them as needed.  The final trades required to complete this work include earthwork, concrete, structural and miscellaneous steel, coatings and electrical.
The project is scheduled for completion in March of 2023