Canal Water Pump Project Building 2311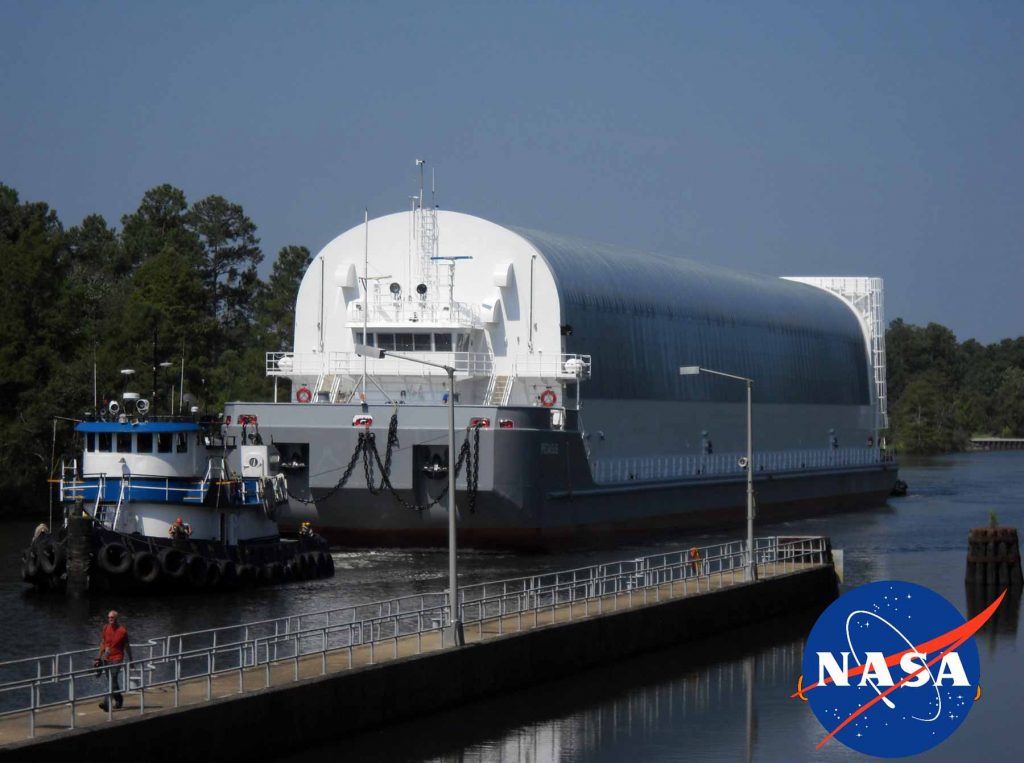 NASA Stennis Space Center
NASA has for decades used barges to move its large spaceflight structures. Pegasus, the barge that appears in the photographs shown, was specially designed and built in 1999 to transport the giant external tanks of the space shuttles from the Louisiana shore to NASA's Kennedy Space Center on the eastern coast of Florida – a 900-mile journey that includes both inland and open-ocean waterways. Pegasus replaced Poseidon and Orion, barges that were used to carry Saturn rocket stages and hardware for the Apollo Program
The scope of work consisted of the replacement of three 25,000 GPM Turbine Pumps, piping, valves and the Motor Control Center for the pumps. The pumps fill the barge canal reservoir that is utilized for the rocket test mission. During construction, it was necessary to keep the station in operation to maintain a minimum water level for continued operation of the canal locks, canals, and test stand reservoir. To accomplish this task, a detailed sequencing plan was developed. The plan included each individual work item and was coordinated with NASA management and operations personnel prior to the start of construction. A significant portion of work was performed within confined space over water. Also included was the design and
installation of an Energy Management and Control System.
Learn more about the rich history of the Pegasus Barge here
2882 Remington Green Lane
Tallahassee, FL 32308
info@advonconstruction.com
T: (850) 727-7626
F: (850) 807-2529
Advon Corporation prides itself on always doing right even when no one is looking. It is important that all of our clients trust that we will provide service that will always have their interests at heart.
Advon Corporations professional duties take precedence over our personal desires. Our clients must trust that we will always provide consistent service that put their interests first.
Advon Corporation has a sustained passion for continuous improvement and innovation that will always provide for long term accomplishment and performance. Our commitment to this value drives us to continue to listen and improve our services for the ever evolving construction industry.